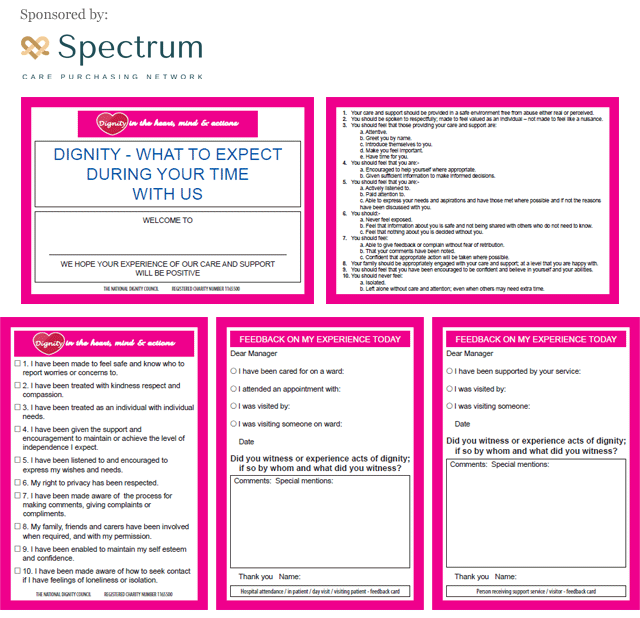 Despite all the work that has been done, Dignity is still an issue in many settings and more so during this pandemic.
The National Dignity Council (with sponsorship from Spectrum Care Limited (opens new window)) has developed two different types of postcards to
enable services to state what people might expect in relation to dignity. The Welcome cards give ten simple explanations of what dignity might look like and thus enable both staff and service users/patient to understand the standard that is being set by the service.
the feedback cards enable service users/patients to give the organisation feedback about their experience in relation to dignity. Again being based on the ten statements they enable the service to measure how well they are doing in meeting their stated standards.
How and where should they be used?
It is hoped that the welcome cards will be made available when people enter the service, either as a service user/patient or as a visitor. The feedback cards are to be made available after someone has visited, or in the case of social care settings at the first review.
How can you get the cards?
The cards can be ordered using our online order form and for quantities of 1-50 they will be free although we would hope that people would make a donation towards costs. For quantities of over 50 there is a small charge to offset postal costs.