Your Top 3 Issues Survey Results
We recently asked you to complete a 2 minute survey in which we asked you to choose your top 3 issues in dignity in care.
This was your opportunity to have a say about what you think are the main dignity issues we should be trying to address. Over the past 3 years we have been told of concerns within Dignity in Care, so we decided to compile a list of 15 of these issues to see find out what your top 3 issues are.
Thank you to everyone for taking part in our survey, 2803 people helped to produce the following results.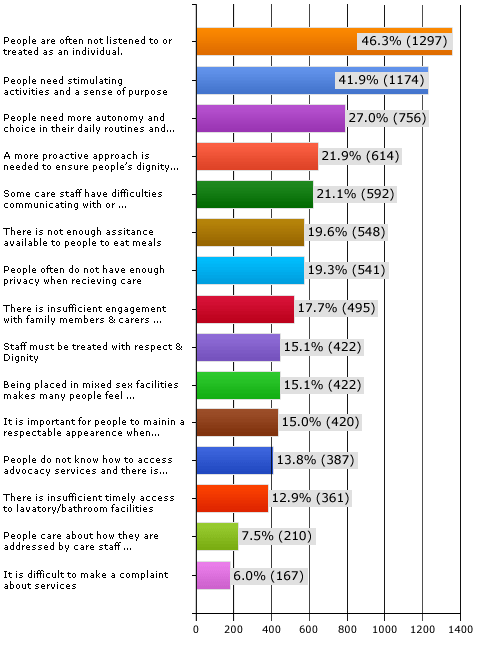 We have studied the results and the top 3 issues for dignity in care were:
People are often not listened to or treated as an individual
People need stimulating activities and a sense of purpose (when in a care home or at home alone)
People need more autonomy and choice in their daily routines and surroundings
Now we know the main issues you have with Dignity in Care, we will take the top three issues to innovation workshops around the country to see if a solution can be found.